dIFine® Digital Immunofluoresence*

FDA-cleared dIFine is the next generation in indirect fluorescent antibody (IFA) imaging and pattern recognition with an automated digital microscope and intelligent software designed to acquire, analyze, display and store digital images of ZEUS IFA slides.
Focus on the Positives.
Your lab is focused on many things: efficiency, accuracy and more importantly – productivity. Now, you can increase your lab's productivity by easily screening out negative IFA samples, so you can focus your time and attention where it matters.
ZEUS Scientific is proud to introduce the next generation in Digital IFA Imaging and Interpretation!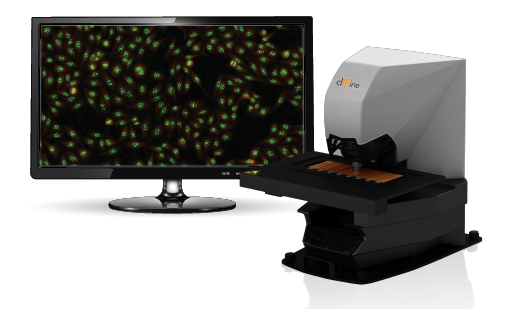 Quick positive/negative determination-

High level batch or slide view to quickly view and validate negative samples

State of the Art Image Acquisition-

Well is fully digitized as a mosaicing of contiguous images
0.5 micron per pixel resolution allows you to zoom-in without losing clarity

Easily navigate the well with a click of the mouse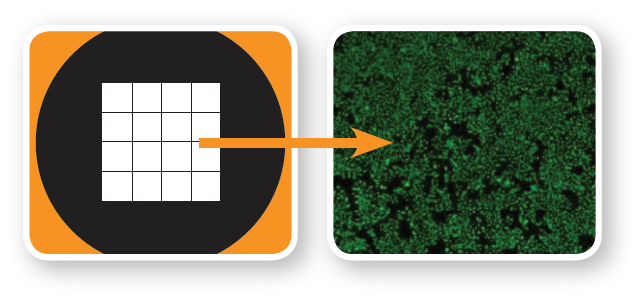 Defining Efficiency
Scans, digitizes and analyzes 96 wells in under an hour (<30 seconds/well) and begins populating the image as each well is scanned
Positive/Negative determination performed as the system is scanning each well
Small footprint with a motorized stage that holds 8 slides
Delivering Results.
Powerful analytics with a simple and intuitive user interface that improve the user experience.
Intelligent analytics quickly deliver positive/negative results and has been programmed to suggest eight common ANA patterns*

Homogenous, speckled, centromere, nucleolar, nuclear dots, nuclear membrane, cytoplasmic (ribosomal) and cytoplasmic (mitochondrial)
More than 100 features analyzed per cell for pattern identification

Wizard guided modules allows for multiple views of results

High level batch view
Individual slide view with thumbnail of images
Well view
Mitotic cell identification and location
Multi-analyte view for side by side comparison of images
Built-in pattern guide for side by side comparison of images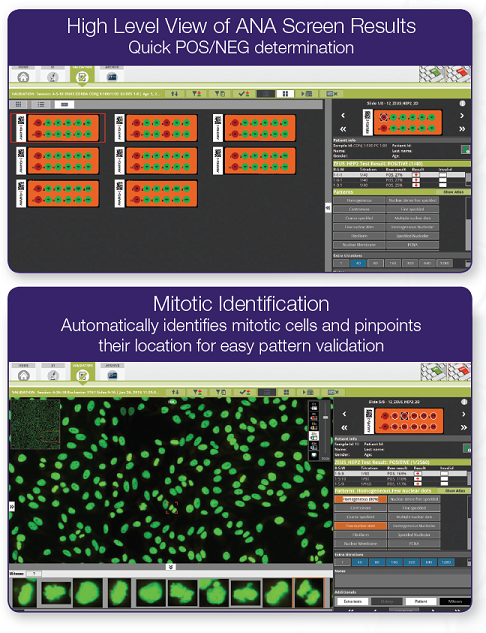 Defining Ease of Use.
No dark room required
No additional filters (e.g. DAPI) required to search or focus on nuclei
Wizard guided user interface that is intuitive and easy to use
Connection to LIS and to front end slide processing instruments
Online remote access and file sharing available
Find Out More.
Contact ZEUS today: sales@zeusscientific.com or click below to find your ZEUS Scientific Representative.

* FDA 510(k) cleared.  All suggested results obtained with ZEUS dIFine must be confirmed by a trained operator.