4th of July 2022
Jun 29, 2022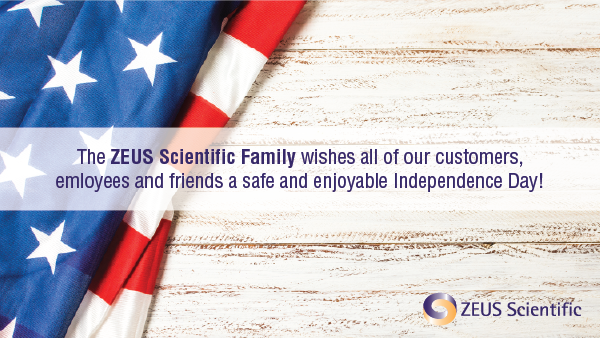 On this 4th of July, we take the opportunity to commemorate our freedom. All of us at ZEUS Scientific wish you a wonderful celebration.  Enjoy the holiday and let it inspire you to continue being a valued member of our nation.  We certainly appreciate you making the choice to be our customer, our partner, our employee and our friend.
Happy Independence Day!
A reminder that ZEUS Scientific offices and manufacturing facilities will be closed Monday, July 4th to observe the holiday. While our offices are closed, our technical service team is here to support you. They are available from 7:45am - 5:15pm EDT.
Sincerely,
The ZEUS Scientific family
Back
Share