Have a happy and safe Independence Day!
Jul 4, 2021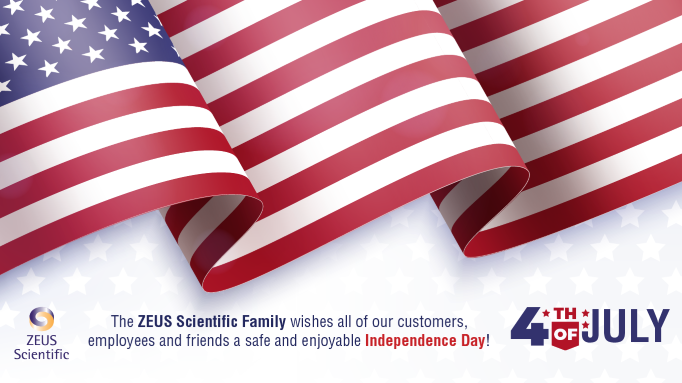 As our country slowly starts to get back to normal, we remember and cherish the high price of freedom.  We appreciate you making the choice to be our customer, our partner, our employee and our friend.
Happy Independence Day!
A reminder that ZEUS Scientific offices and manufacturing facilities will be closed all day Monday, July 5th in observation of the July 4th holiday. While our offices are closed, our technical service team is here to support you from 7:45am - 8:00pm EDT.​​
Sincerely,
The ZEUS Scientific family
Back
Share