ZEUS has you covered with our SP30 IFA Slide Processor
Mar 31, 2023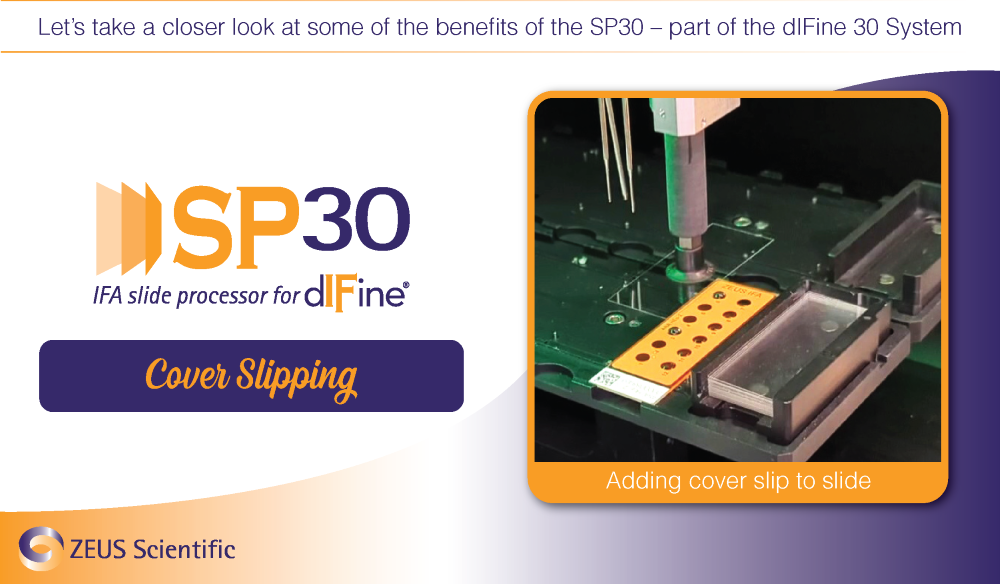 ZEUS SP30 – We Have You Covered
ZEUS Scientific is here to lend a hand in your busy laboratory with the SP30, our easy-to-use and efficient walk-away benchtop instrument for IFA slide processing.  Increase productivity in your laboratory with the built-in, automatic cover slipping feature of the SP30.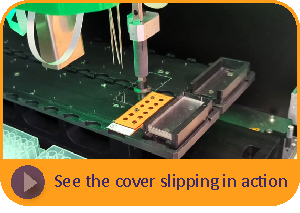 The SP30 is part of our dIFine 30 System: the powerful partnership between the ZEUS dIFine®, our next-generation digital IFA imaging and interpretation system*, and the ZEUS SP30 slide processor for dIFine, designed to improve laboratory workflow and ensure high-quality results.
Let's take a closer look at some of the benefits of the SP30:
| | |
| --- | --- |
| | Processes up to 240 samples on 30 IFA slides |
| | Carefully dispenses mounting media and adds cover slips, decreasing slide handling and risk of artifacts or bubbles |
| | The cover slipped slides are easily transferred to the dIFine, improving laboratory workflow |
Test with Confidence. Test with ZEUS.
There is so much more to see.
Now you can take advantage of the gold standard in ANA Testing by automating your entire IFA process!  Let ZEUS Scientific's IFA Automation Solutions help you navigate the gray area and the subjectivity of ANA IFA testing with our dIFine 30 System.
Contact our sales team and learn more at www.zeusscientific.com/difine30.
Best,
The ZEUS Scientific Team
* FDA 510(k) cleared. All suggested results obtained with ZEUS dIFine must be confirmed by a trained operator.
Back
Share