IFA ANA Pattern Identification at Your Fingertips!
Aug 12, 2022
Pattern Identification at Your Fingertips
ZEUS Scientific IFA ANA HEp-2 Slides are the clear choice for your IFA ANA testing needs.  Our slides are prepared using a proprietary cell fixation process that uses natural, unaltered antigens to provide crisp, clear images that you can count on!  Pair them with the FDA-cleared dIFine®* Digital Immunofluorescence System, our new imaging and pattern recognition system, to automate the entire IFA process.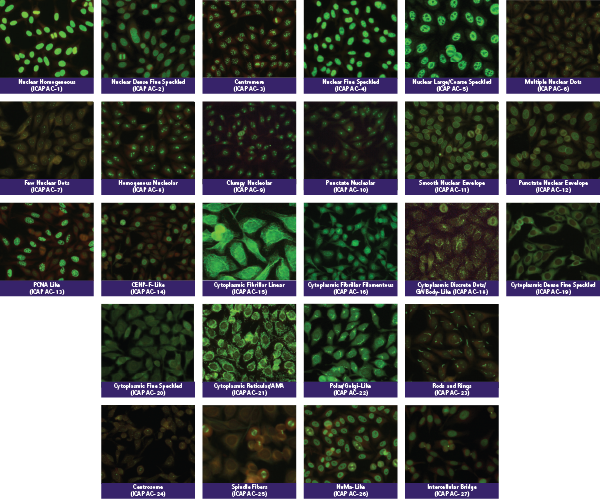 Let ZEUS dIFine® save you time!
ZEUS consistently delivers quality products, expertise in autoimmune serology and the personalized support that laboratories have relied on for over 45 years. Contact our sales team and learn more at www.zeusscientific.com/difine.
Best,
The ZEUS Scientific Team
* FDA 510(k) cleared. All suggested results obtained with ZEUS dIFine must be confirmed by a trained operator.Photo credits: All images taken using ZEUS HEp-2 IFA ANA slides on the ZEUS Scientific dIFine® digital immunofluorescence system.
Back
Share