Immunoblots getting you down? Make the switch to ZEUS Borrelia MTTT™
Apr 13, 2021
Are you still using immunoblots for your 2nd tier Lyme disease testing?
Join the trend and eliminate blots altogether.
---

---
Immunoblots were never a lab favorite.  In fact, most labs do not bother with them in-house and choose the costly send out option.  Now there is a better way. Say good-bye to immunoblots and leave behind immunoblot insensitivity, subjectivity and all the related technical challenges while improving accuracy and boosting overall efficiency in your laboratory with a simple workflow.
The ZEUS Borrelia MTTT™ algorithm consolidates both testing tiers with one ELISA method that follows ZEUS's universal ELISA protocol. This easy workflow starts with testing all submitted samples using ZEUS's dual antigen Borrelia VlsE1/pepC10 ELISA followed by reflexing any reactive samples to ZEUS's 2nd tier Borrelia ELISA tests.
Lyme disease is a serious illness, early detection and treatment leads to better patient outcomes. Partner with the leader in Lyme disease testing. From the first FDA-cleared Lyme serology test to the first FDA-cleared Borrelia MTTT algorithm in 2019, ZEUS has the expertise to deliver improved detection of early Lyme disease by up to 30% with the all-ELISA ZEUS Borrelia Modified Two-Tier Testing (MTTT) algorithm.
Stop spending time interpreting or sending out your immunoblots, and start delivering faster and more accurate results.

Remove the burden of immunoblots and improve detection of early Lyme disease by up to 30% with ZEUS Borrelia MTTT today.
See the facts for yourself:

Now is the time to take control of your Lyme disease testing and improve results reporting by implementing ZEUS MTTT. Replace your outdated immunoblots and gain efficiency, scale easily, and receive accurate results with minimal handling using the ZEUS Borrelia MTTT algorithm.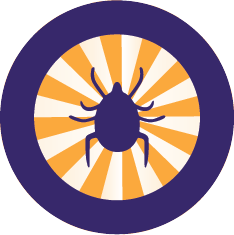 Trust the experts in Lyme disease testing.
Test with Confidence. Test with ZEUS.
Visit zeuslyme.com to learn more.
Best,
The ZEUS Scientific Team
*Automated applications have been validated and are pending FDA 510(k) review
Back
Share