Register for our webinar: Shifting the Paradigm in Lyme Disease Testing | Oct 29th, 10am EST
Oct 16, 2020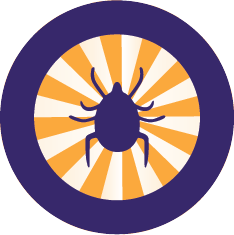 Learn about the history of Lyme disease and ZEUS's Borrelia MTTT™ algorithm that led to a paradigm shift in Lyme disease testing
Join Us October 29th at 10am EST
Register HERE for our upcoming webinar "Paradigm Shift in Lyme Disease Testing". Daniel Zweitzig, Director of Research & Development at ZEUS Scientific will provide information on the history and epidemiology of Lyme disease and will chronicle ZEUS's 33-year journey of pioneering new Lyme diagnostics from the first FDA-cleared Lyme Serology product to the first and only FDA-cleared Borrelia Modified Two-Tiered Testing (MTTT™) algorithm. He will outline several publications that pointed ZEUS in the direction to validate a replacement of the Standard Two-Tiered Testing (STTT) algorithm.
Be sure to make plans to hear Dan's detailed explanation of the clinical studies conducted that demonstrated superior sensitivity to the STTT algorithm.  Find out how we can change the game together by detecting up to 30% more stage 1 and stage 2 Lyme disease.
Join the discussion!

October 29th at 10am EST.
Trust the experts in Lyme disease testing.
Learn more about Lyme disease and ZEUS's Borrelia Modified Two-Tiered Testing (MTTT™) algorithm.
Faster. Easier. More Accurate.

ZEUS Borrelia MTTT™ Advantages
The all-ELISA algorithm is the simple, sensitive, and specific alternative that is changing the game in Lyme disease testing.
Reduces the number of missed clinically positive patient samples, especially in early Lyme disease (stages 1 and 2) 
Removes the burden of Western blots and subjectivity of reading and interpreting  
Enables simple and flexible first-tier and second-tier testing in-house 
Improves overall lab workflow and cost efficiencies, eliminating send-outs 
Improves turnaround time  
If you are still running Lyme disease immunoblots in your laboratory, take a look at the clinical data to see how ZEUS Borrelia MTTT™ improves detection in early Lyme disease.
Visit zeuslyme.com to learn more.
Best,
The ZEUS Scientific Team
Back
Share