Lyme Disease
A paradigm shift in testing for Lyme Disease coming soon
MTTT: Coming Soon
Lyme Disease: A Growing Global Problem
Cases of Lyme disease are growing and are found in all 50 states1. Europe is also seeing a steady rise2. There is an urgency to find a better way to detect early disease when diagnosis is most challenging and prompt treatment most vital.
The Challenge for the Lab?
Testing successfully, due to the limitations of the standard two-tier testing (STTT) algorithm which include low sensitivity in the early stages of disease and subjectivity with second-tier immunoblotting. Good news: studies have shown(3,4,5) that a modified two tier testing (MTTT) algorithm replacing immunoblotting with an ELISA test increases sensitivity during the first weeks of infection without compromising specificity.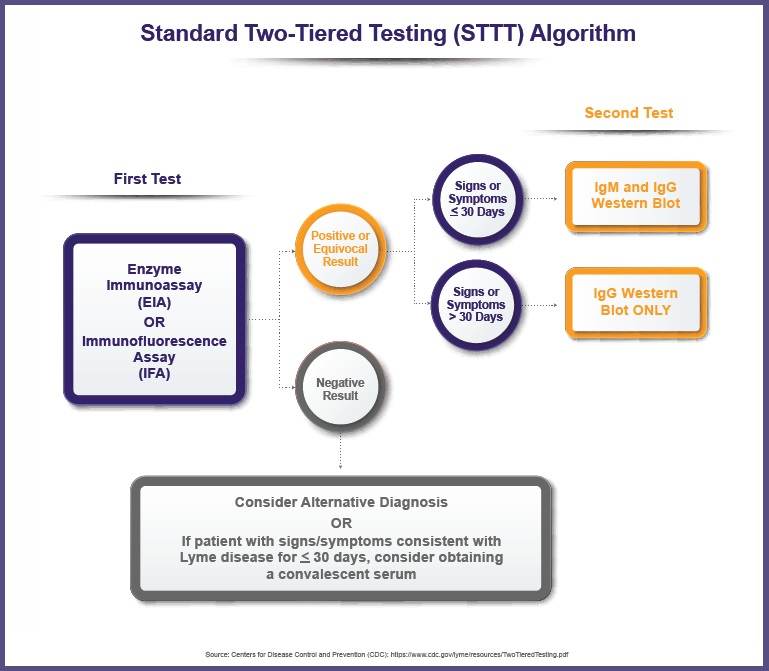 Coming Soon: A Novel Testing Algorithm to Aid in the Diagnosis of Lyme Disease
A pioneer in Lyme disease testing and first to commercialize an FDA-cleared serological Lyme assay in 1989, ZEUS Scientific is taking action to make the benefits of a MTTT algorithm* for the detection of early Lyme disease a reality in the lab.
We have submitted an intended use revision to the FDA for a modified two tier testing (MTTT) algorithm* that has shown significantly improved sensitivity in detecting early Lyme disease, eliminating the need for a confirmatory immunoblot. What's more, the intended use revision has been submitted on our already FDA-cleared, fully automatable ELISA test combination.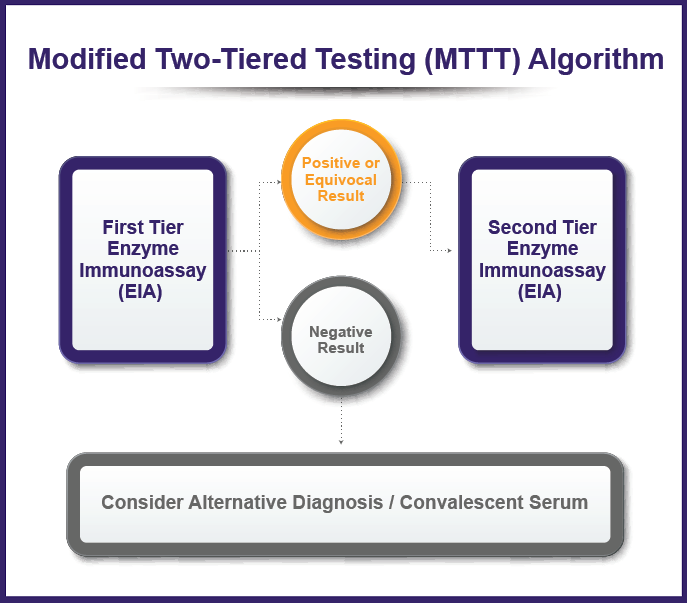 Looking for ways to improve your Lyme disease testing efficiency easily and cost-effectively?
Here's what the ZEUS Scientific Lyme MTTT algorithm can deliver:
Significantly improved sensitivity in detecting antibodies to Borrelia burgdorferi in early Lyme disease
Fully automatable Tier 1 and Tier 2 testing workflow with walk-away capability and random access flexibility, not easily achievable with STTT
Removal of the burden and subjectivity associated with Western and Immunoblots
Elimination of send-out costs and improved turnaround time
To learn more about our MTTT algorithm and FDA-cleared ELISA tests for Lyme disease, please contact us at lyme@zeusscientific.com. To speak with a ZEUS Scientific Account Manager, please call 1-800-286-2111 or (908) 526-3744.
    
  
 
  
 
    
 
    

 

 

 
*Pending U.S. FDA clearance of a modified intended use for ZEUS ELISA VlsE1/pepC10 IgG/IgM and ZEUS ELISA B. burgdorferi Test Systems to include a MTTT for diagnostic use.